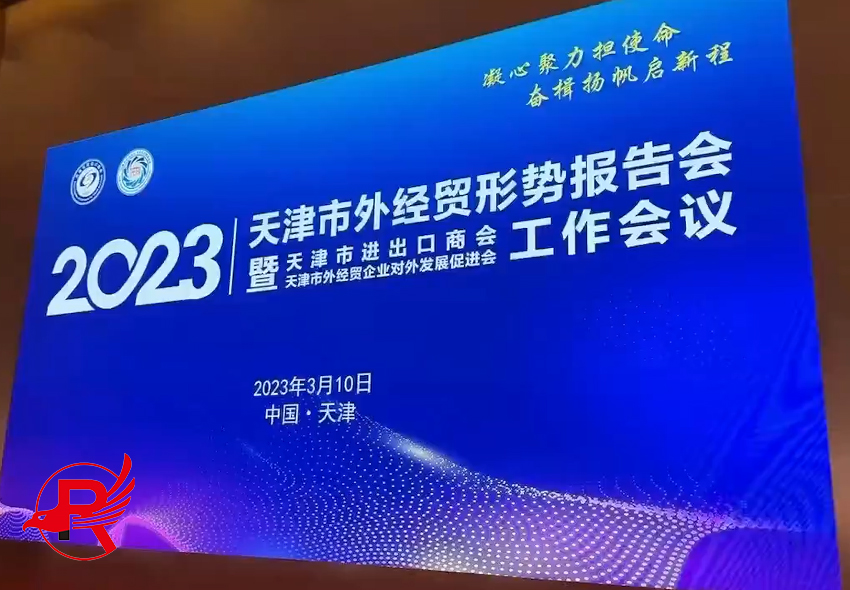 Tianjin foreign economic and trade situation report meeting
The working meeting of Tianjin Chamber of Commerce for Import and Export·Tianjin Foreign Economic and Trade Enterprises Foreign Development Promotion Association was officially held at Tianjin National Convention and Exhibition Center at 9:30 am on March 10, 2023!
Royal Steel (Tianjin) Group Co., Ltd. participated in this meeting as the vice president unit. At the meeting, the group was the only company strongly recommended by Tianjin Chamber of Commerce for Import and Export and Tianjin Council for the Promotion of International Trade! While being honored, it is more of a social responsibility!
Royal Group will:
Gather centripetal power with the best heart
Create excellent quality with innovative wisdom
Open up the future of the industry with perfect wishes
Sincerity-based•Believe in others•Being true to one's original intention•Respecting the future
This is a journey belonging to the Royal Group!
---
Post time: Mar-10-2023