The company learned that the 3-year-old niece of a colleague Sophia was seriously ill and was being treated in a Beijing hospital. After hearing the news, Boss Yang didn't sleep a night, and then the company decided to help the family through this difficult time.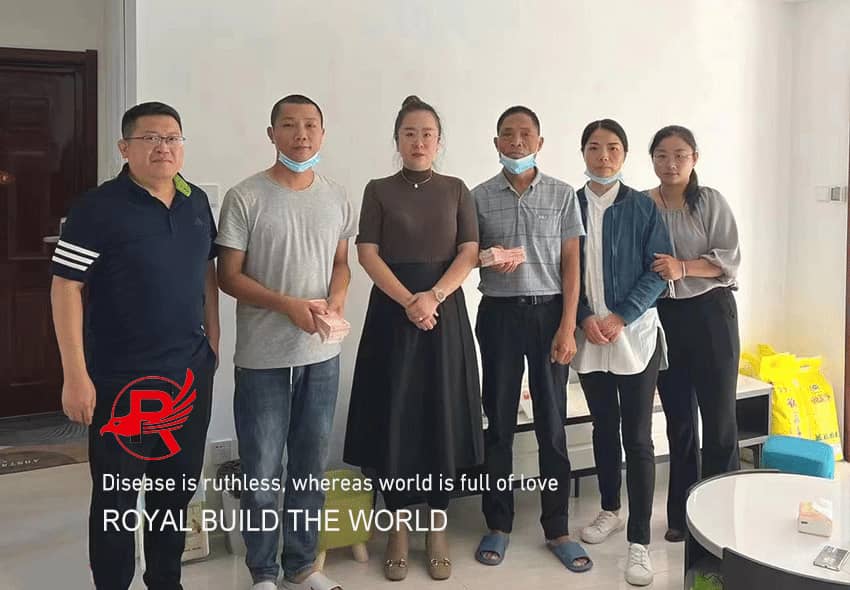 On September 26, 2022, Miss Yang led some employee representatives to Sophia's house and handed over the cash to Sophia's father and younger brother, hoping to solve the urgent needs of the family and help the children to tide over the difficulties smoothly.
Royal Holdings Group is a socially responsible enterprise, shouldering a great mission to lead us forward! The leader of Royal is a social entrepreneur with such a high-energy and large-scale pattern. Royal Holding Group is also inspired to make great contributions to every corner of society in charitable and public welfare undertakings.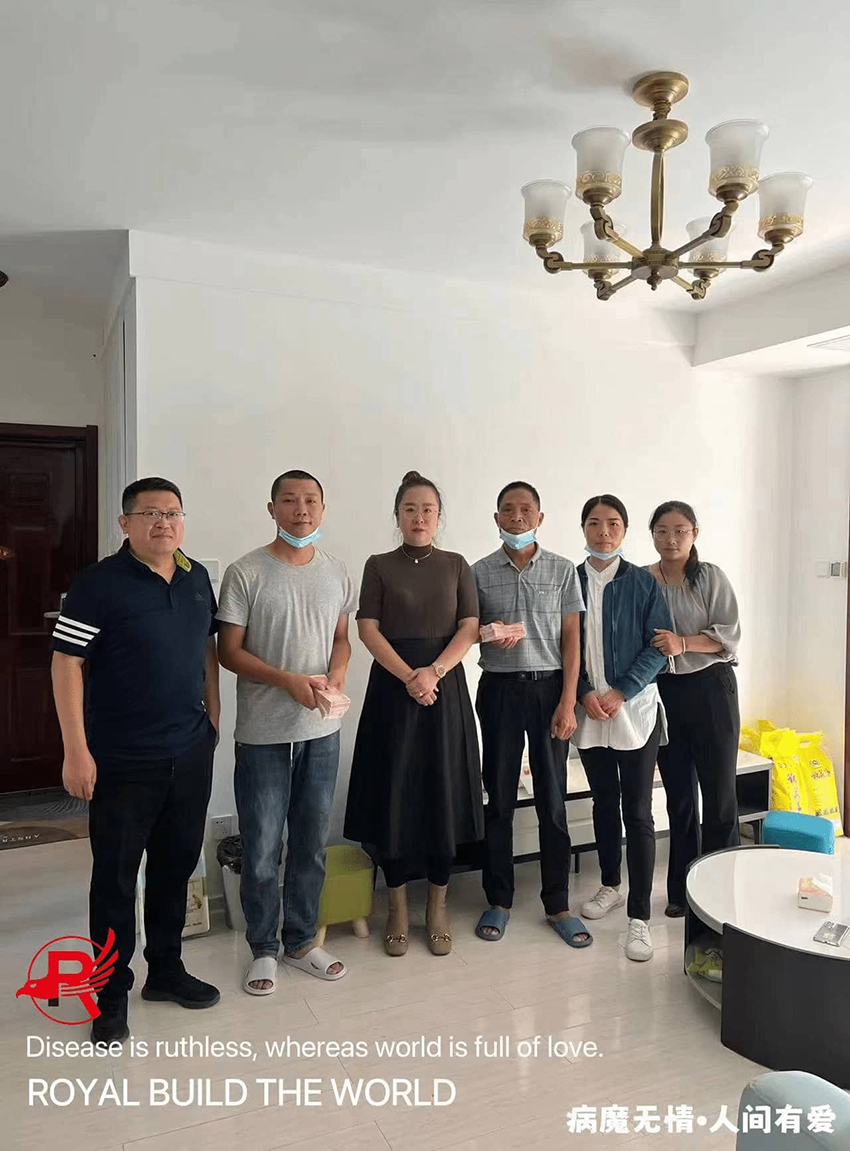 ---
Post time: Nov-16-2022